Art at Le Méridien Delfina
Discover an inspiring and cultural experience at Le Méridien Delfina Santa Monica. During your stay, enjoy the masterful artwork located throughout the hotel to unlock the artistic side of Santa Monica.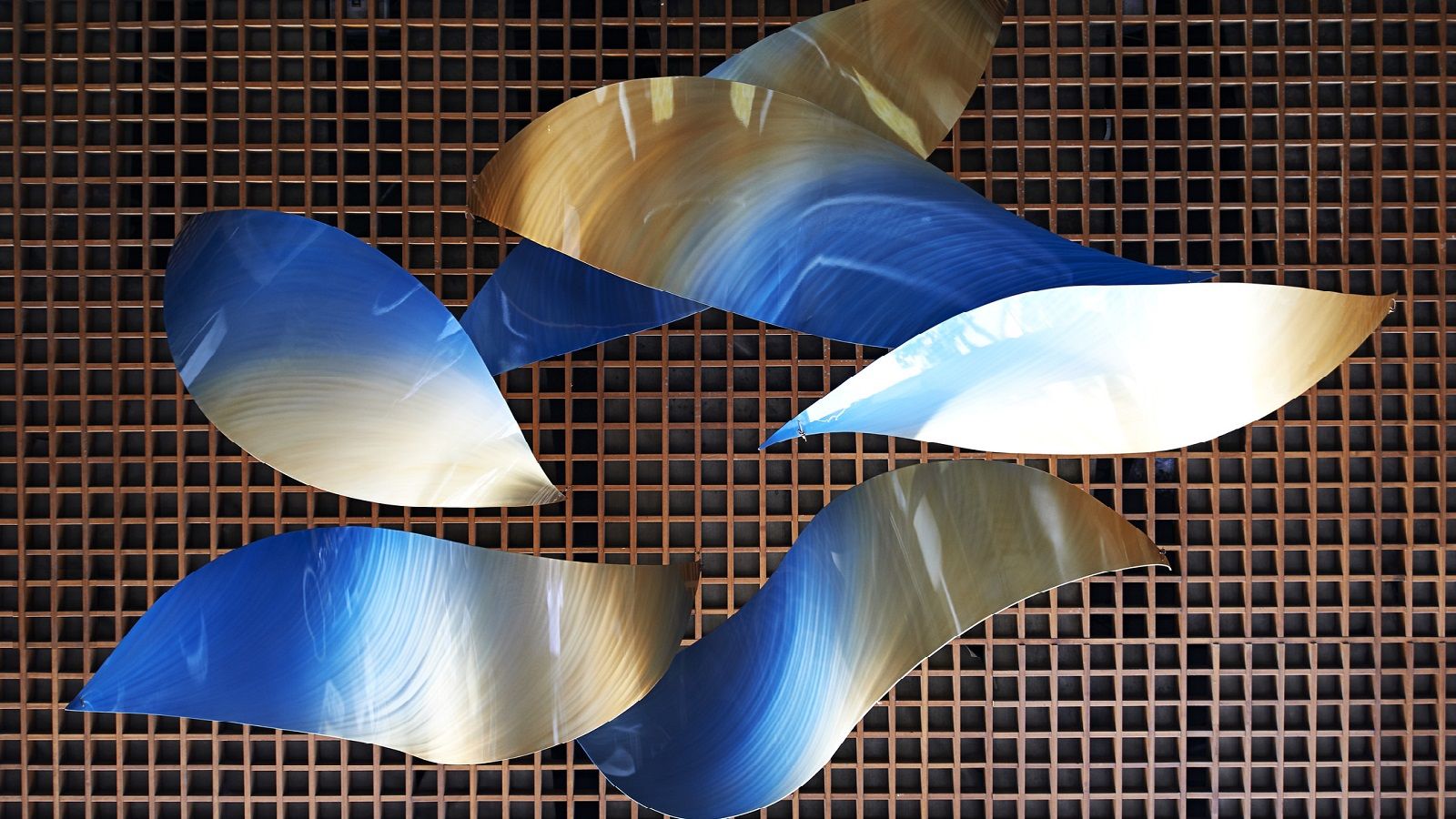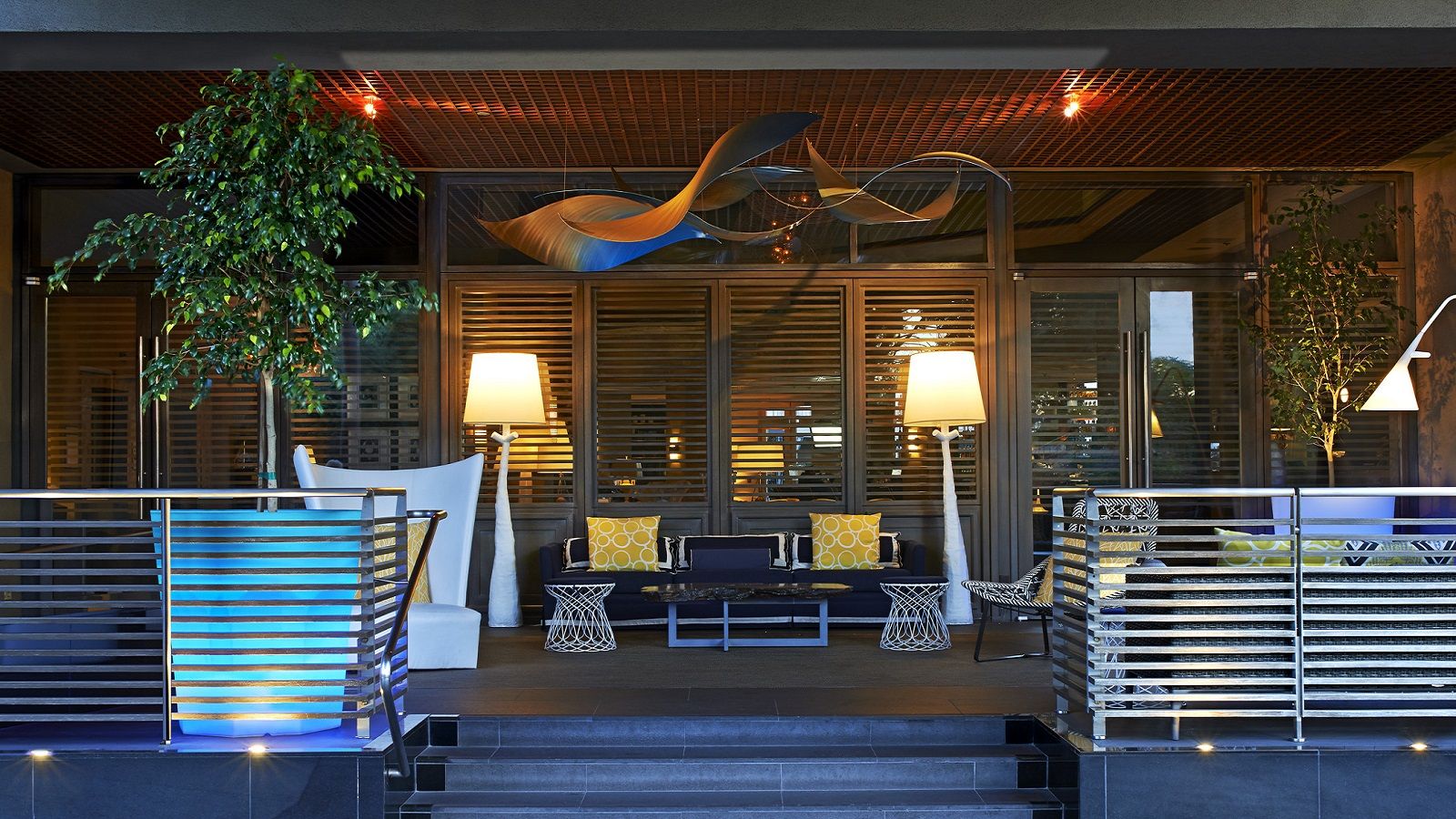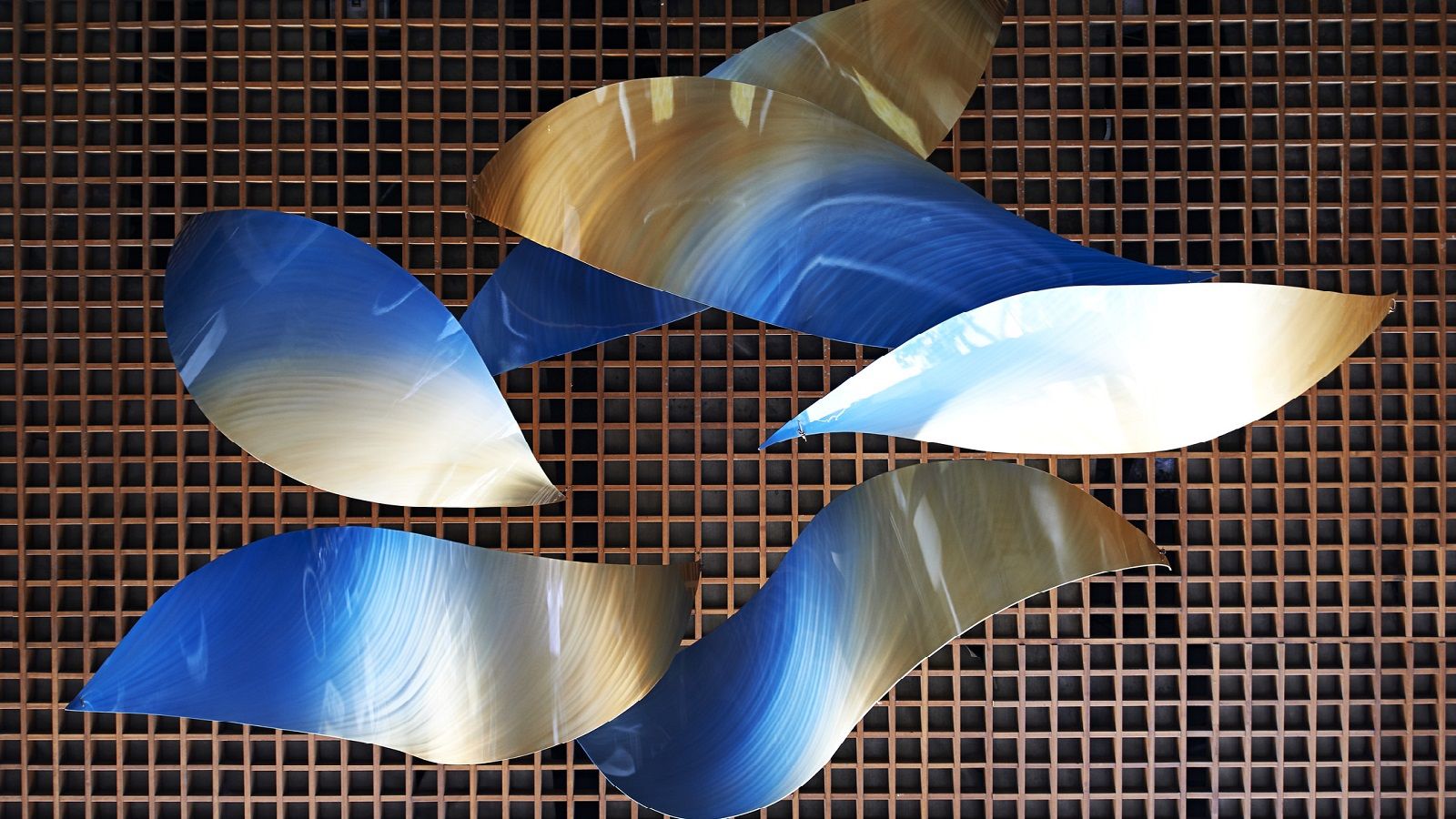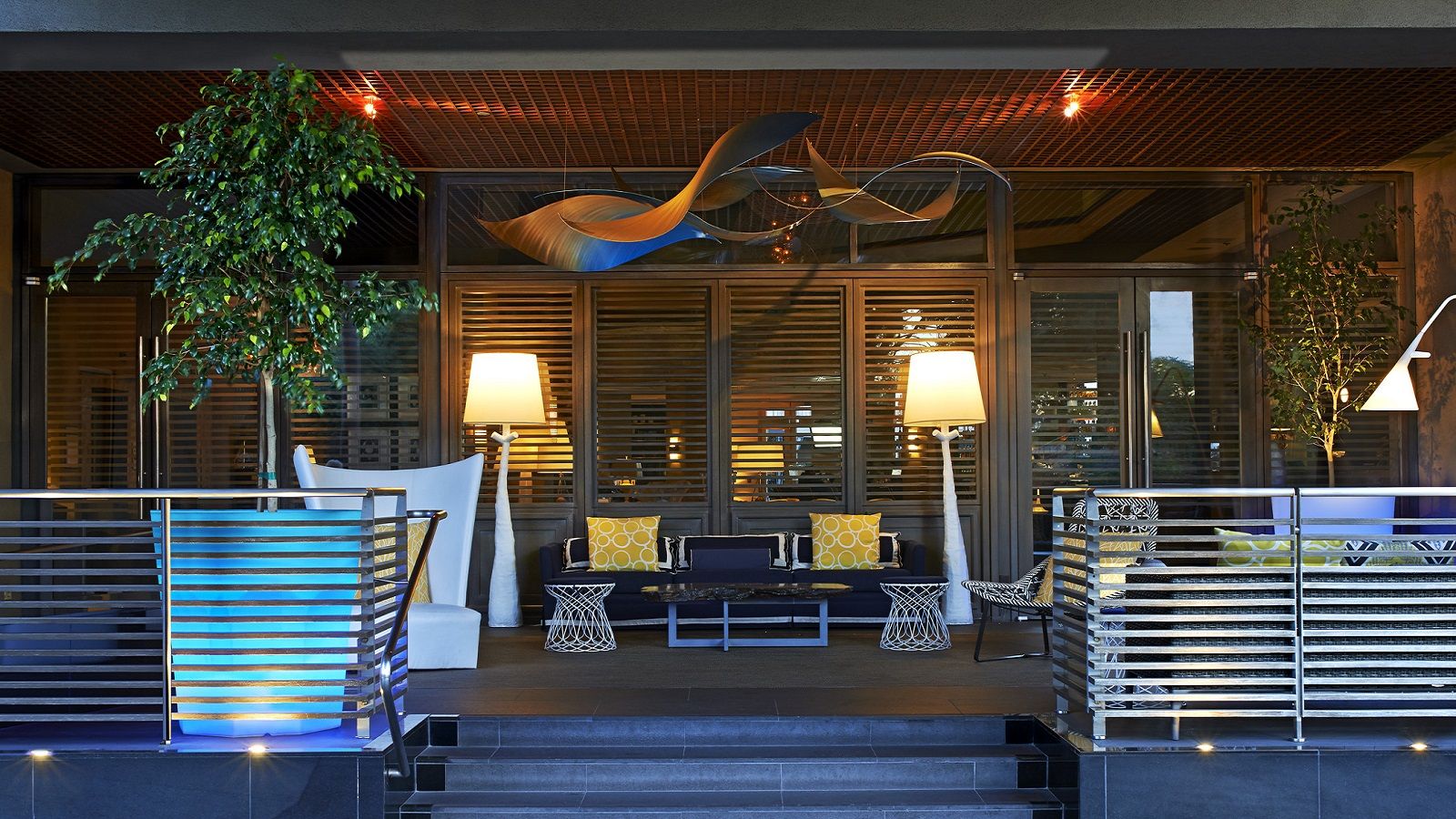 Jet Stream
Artist: Laddie Dill
Located at the Front Drive of the hotel, suspended from the ceiling of the entryway, "Jet Stream" welcomes guests with a modern and whimsical feel.
The piece is made of polished aircraft aluminum, burnished with oil. Artist Laddie Dill is a Los Angeles native who attended Santa Monica High School, just across the street from the hotel.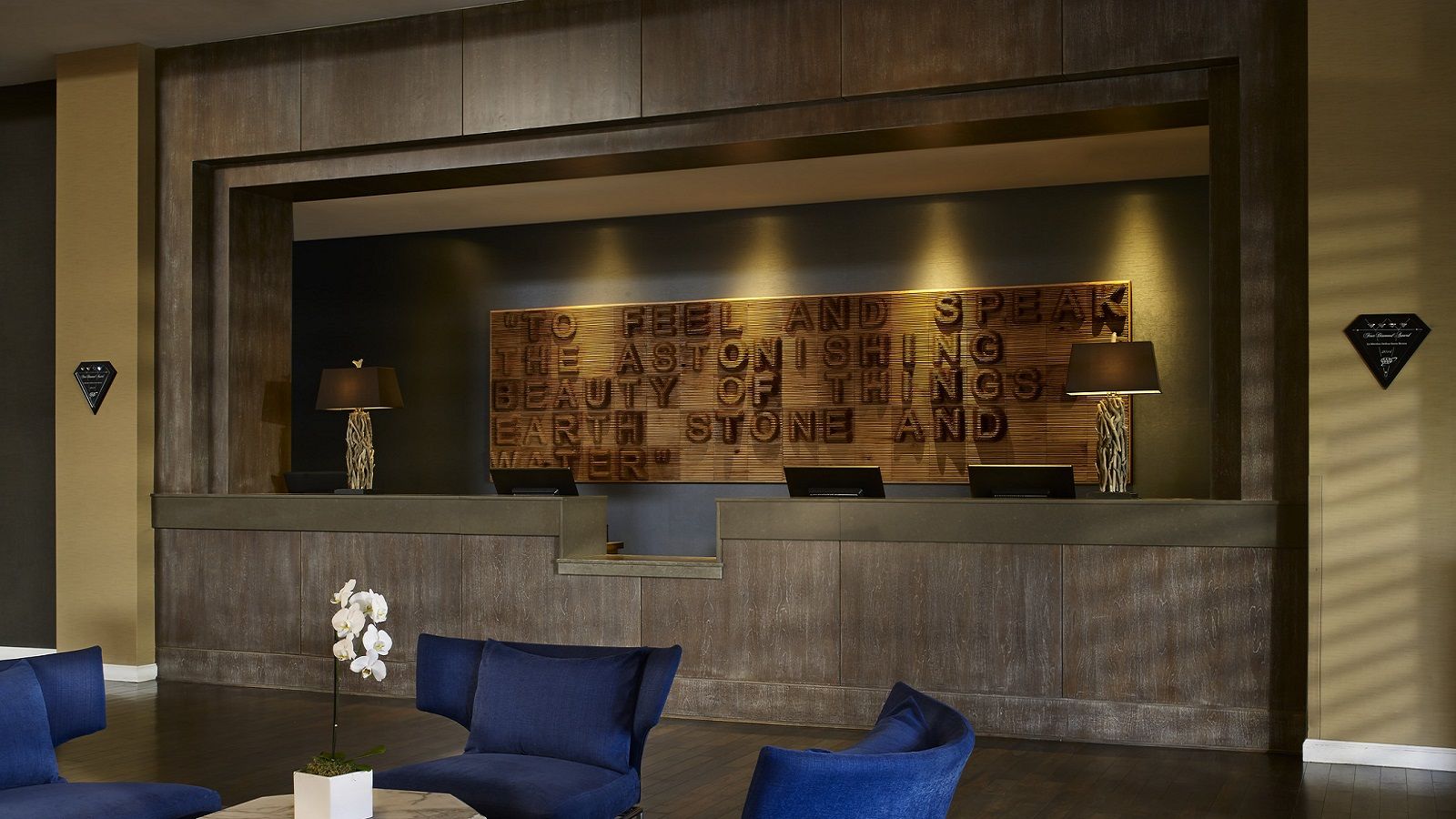 The Beauty of Things
Artist: Harry Tippett
Nestled behind the hotel's Front Desk as bold backdrop for the guest arrival experience, this quote offers an inspirational greeting to everyone who walks through the door.
Artist Harry Tippett's passion for wood is exemplified in his work, bringing timeless design and cutting edge technology into one platform. The piece is a laser cut topography quote featuring the first line in a poem written by Robinson Jeffers titled "The Beauty of Things."
3D Wind Instillation
Artist: John Johnson
Stretching up the wall in the hotel's Hub lobby lounge, this piece looks down on the communal table, offering everything from intricate inspiration to working guests or medititative thoughtfulness to those looking on for relaxation and rest. Artist John Johnson uses a variety of different mediums to bring his artwork to life, and in this piece, a combination of a satellite picture of the coast and a 3D wind installation.